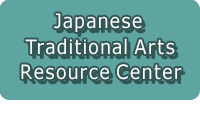 ---
| | |
| --- | --- |
| Art Category | Festival |
| Name | Nozawa Onsen Dosojin Festival |
---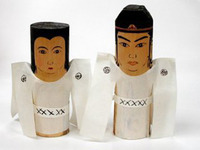 《Feature》
Dondo-yaki, which is the burning of the New Year's gate decorations on Lunar New Year, is held everywhere.
It has fairly long history and is recorded as a courtly event in imperial court or as nobility in Heian period (8-12c).
Dosojin is also called "Dorokujin," "Sainokami," or "Saenokami." It is respected as a god which prevents disaster and is enshrined in the stone stature at the boundary between two villages or the street corner. Dosojin is a folk belief god enshrined all over Japan as growth of children and wish for good children.From central Japan to Kanto region, people carve Dosojin to the stone statue and enshrine it at the boundary between two villages. This festival is characterized by holding fire festival in Lunar New Year. The contents of the festival have a wide variety. In Hokushin area of Nagano prefecture, Dosojin festival battle over fire has been handed down as well as celebration for first born child, purification ceremony of climacteric year, and prayer for good match. Above all, Dosozin festival of Nozawa Onsen is known for its magnificent scale.
It's not clear when this festival started. However, we can infer that it was already held extravagantly in the late Edo period (17-19c) from that inscribed in "Tempo Juumiidoshi" to Dosojin stone statue and "Bunkyu Sannen Dosozin Azukiyaki Cho" which is left in Kono family. In the past, Dosojin festival of Nozawa onsen was held at the front garden of Sakakiya hotel in Yokochi and the riverside of Terayu. The former was called "Kami no Dorokushin" and the latter was called "Shimo no Dorokushin."
It was notified that the festival must be held more than 100 ken away from houses by police in the first year of Taisho (20c) to prevent fire so both group decided to hold the festival together.The venue of the festival moved to Babanohara which was owned by Katagiri family of kami group.In this way, events such as princely shrine pavilion, gorgeous first lantern, and creation of neat and lily wooden Dosojin were held same as previous way with unanimous approval. It is alive as an outstanding folk event with much greater religious elements of athletic, aesthetic, and full village cooperation.And then it was designated as national significant intangible folk cultural asset on December 13th, 1993 for one of the most representative Dosojin events.
Dosojin festival of Nozawa onsen's head is Nozawakumi sodai. It is executed by the climacteric men called "Sanyakou" under the supervision of the experienced executives, such as Santouryou (mountain master carpenter) and Syadentouryou (shrine pavilion master carpenter) .42, 41, and 40 year old climacteric men per old manner, organize a group called "Sanyakou" and conduct events for three years. Here, 25 year old climacteric men join every year and 42 year old men take a role as a manager. After three years of service, it is taken over by next Sanyakou. Preparing and engaging in the festival at the sacrifice of their work for more than one week is accepted as fatalistic thing for being Nozawa's men. By working for this climacteric year event, they are considered full-fledged in the village. The festival is for growing up and finding buddies too. Also, characteristic tools, such as wooden dosojin or first lantern appear.
【Wooden Dosojin】
The dolls which represent men and women is said to be Yachimata Hikonokami (men) and Yachimata Himenokami (women). Because their appearance is not that beautiful, they could not marry. But they got married and had a baby boy. They are considered god of marriage and healthy children. The couple gods is handmade by each family and are enshrined at a home shrine every where in the town for one year. At Dosojin festival on January 15th, people enshrine their gods in big basin in the venue and they bring back their favorite gods to their home. (This means marriage.)
Holding a mass of bills and first writing of the New Year is held at the fire festival of Nozawa onsen. Each family brings their bills, first writing of the New Year, charm, New Year's decorative pine trees, and so on to the venue by January 14th or in the morning of January 15th.
【First Lantern】
The family which had their first-born son in the previous year make first lantern to pray for his healthy growth and dedicate to the fire festival.
Making first lantern is done with relatives and friends according to the direction of the lantern master carpenter.
The height of lantern is five ken (about nine meter). Lower part of the central column is made of Mongolian oak and upper part is made of cedar. Onbe is in the uppermost part, the umbrella is under that, and red curtain with family emblem surrounds it. Under the umbrella, chime, round lantern, and yoraku (gemstone necklace) is hung over. Next, diamond shape lantern with drawing and bamboo stick are hung over like willow wand. In the center, mandoro is attached. At the bottom, bamboo loop is doubly hung, many first writings of the New Year from relatives and friends are hung. Making lantern is done within autumn. On January 11th, the feast to celebrate the completion is held as "Lantern rounding" with built lantern in front of the house. It is built in front of the house every day until the day of fire festival. In the evening of January 15th, relatives and friends gather at the house and have banquet of floating lantern. After that, they are brought to the venue with the firebrand in the lead. In the battle in the fire festival, the lantern is burnt when shrine pavilions is climatically burning.
[government-designated significant intangible folk cultural asset]
Provided by Nozawa Onsen Tourism Association
Translation by: Yoko Hokari, reviewed by Yoshiko Nagao
City/Town
Nozawa Onsen Village, Nagano Pref.
Location
Babanohara, Nozawa Onsen Village, Nagano Pref.
Schedule:From January 13th to January 15th every Year
at 1p.m. January 13th drawing sacred tree
until the midnight, January 14th assembling shrine pavilions
early afternoon, January 15th completion of shrine pavilions
Contact
【Nozawagumi Soudai】 Tel +81-(0)269-85-3505
【Nozawa Onsen Tourism Association】
Tel +81-(0)269-85-3155 / Fax +81-(0)269-85-3883
(Japanese only)
Access
Down west from the central terminal and turn right at the tourist taxi area.
Highlight/POI
In the Dosojin festival at Nozawa Onsen, events associated with the festival is held.
【Experience of drawing Dosojin-sama (guardians for the community)】
Dosojin is said to be god of marriage or god of good children. Home shrine of every home in Nozawa Onsen enshrines Dosojin. On the 15th January, which is a Dosojin festival day, people bring their own home shrine to the festival and change them to home shrine of other family.
【Dosojin (guardians for the community) ・Bake rice cake】
In the night of January 15th, shrine pavilions are burning until next morning. In the morning of January 16th, village people gather with rice cake, gridiron, and soy sauce.
【Azuki-yaki fortune telling】 From 6 p.m. January 16th, Azuki-yaki fortune telling is held at the second floor of soudai office. It is very interesting event that dates back to Edo period (17-19c).
General Participation
Public can observe and join in the associated events.
【Experience of drawing Dosojin-sama (guardians for the community) 】
Day and Time:January 15th from 10 a.m. to 3 p.m.
Venue:Oborozukiyono Yakata
Fee:500yen (incl. material cost, drink, and admission fee)
【Dosojin (guardians for the community) ・Bake rice cake】
Day and Time:January 16th in the morning
Venue:shrine pavilions of Dosojin festival
Please prepare rice cake and gridiron for yourself.
【Azuki-yaki fortune telling】
Day and Time:January 16th p.m. 6:00~
Venue:2nd floor of soudai office

Assistance needed? For inquiries in English:
JTCO Contact Form
Your inquiries will be forwarded by JTCO in Japanese to the organization you wish to contact.
URL
http://www.nozawakanko.jp/spot/dousozin.php