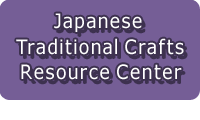 ---

---
| | |
| --- | --- |
| Craft Category | Lacquerware |
| Name | Joboji Nuri (Jobo Lacquerware) |

Main Production Site:Iwate
---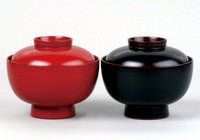 《Characteristics》
Over 9000 years ago, Japanese recognized the durability and shining beauty of urushi
using it to coat objects. They discovered how to use the milky white tree sap as coating materials "urushi".
It is said that the origin of this word is related to "uruwashi" (beautiful, elegant).
In the modern era, exported lacquerware attracted Europeans. Artisians imitated Japanese lacquerware with their own materials and techniques, known as 'japanning' that became a popular decoration style in 18th-century Europe.
However, the more we learn about urushi, the more we realize how deeply it is connected to Japanese culture. Artisans took advantage of its unique features that are developed by Japanese environment to create an iconic Japanese traditional art form.
Joboji is known as a top lacquer region producing approximately 70% of domestic lacquer.
In order to preserve their lacquerware tradition, lacquerer artisans (nuri-shis) use the urushi that only sap tappers (urushi-kaki) collect from trees planted by artisans plant in the region.
[Traditional folk craft officially designated by Ministry of Economy, Trade and Industry]
Information Provided by: Urushi Industry Division of Ninohe City Joboji Regional Office, Tekiseisha Studio
Translation by:Tomoko Yamashita reviewed by :Eri Hara

Materials
Zelkova, magnolia, buckeye, beech, thujopsis

Crafting Processes
1. Hardening
Polish the wooden bases with sandpaper and lacquer their surface.
This step is important to create a waterproof seal that prevents the base from shrinkage.

2. Base coating
Paint the wooden bases with bengara (made by adding red iron oxide to translucent urushi).

3. Polishing
Polish the painted surface with fine charcoal or abrasive paper to ensure good adhesion and add durability.

4. Middle coating
Repeat processes 2 and 3 for 7 to 8 times to coat the surface with thick layers.

5. Final coating
In order to avoid any dust particle, coat the surface with high quality refined lacquer in the separated studio.

History
Beneath the serene grove of cedars,
dark colored hydrangeas lining stone steps welcome temple visitors.

Locally called "Oyama", Hachiyozan Tendaiji Temple is the sacred mountain in Michinoku (Tohoku) area. It is said to be the birthplace of Joboji lacquerware.

According to the legend, the temple was founded in 728, (Nara era).

Emperor Shomu named this mountain Hachiyozan (literally meaning eight-blade mountain) since it has 8 peaks and 8 valleys. He ordered the monk Gyoki to enshrine the laurel-wood carved Kannon (goddess of mercy) statue to Hachiyozan.

It is unknown when monks started to make Joboji lacquerware. However, some lacquered items stored in Tendaiji treasure house tell their long history.
All of them including a plaque with "Tendaiji" supposedly hand written by the Emperor, a cylinder with fortune telling bamboo sticks and a plaque with the characters "Fudarakujyo" (Mt. Potalaka, a mountain where Kannon lived) inscribed and painted in gold paint, are painted with the black lacquer for shiny and durable finishes.

Since Tendaiji monks started serving their handmade eating utensils to visitors, they might have prevailed the lacquerware and lacquering technique to the people. These lacquered rice and soup bowls and plates have been traditionally called as "Oyama gokis". Though "gokis" originally meant utensils for sacred purposes, they are used as daily items. Since merchants sold gokis at regular temple (Oyama) festival stalls, they became widely available for daily use by the middle class.

In the feudal era, urushi bugyos (commissioners for lacquer trade) were appointed for banning the lacquer sales and bringing outside the domain by Morioka (Nambu) Domain.
Hakuwan (gold leaf bowl) is one of lacquerware that represents this era. These elegant gilded bowls were presented to the feudal lord.

In the Meiji era, the demand for these bowls declined. However, since the middle class started to use lacquerware for daily use after the Taisho era (1912), the demand for them including Oyama gokis grew. It led to the domestic and overseas market expansion.

After the war, Joboji, having faced the danger of extinction due to lifestyle changes,
finally survived and became the only region that can prepare everything local for lacquerware from materials, artisans to products.

Related URL
https://urushi-joboji.com/life/tekiseisha
◆Exhibition / Showcase
Tekiseisha
23-6, Jobojimachi Oyamanakamaeta, Jobojicho, Ninohe-shi, Iwate Prefecture 028-6941
Tel: +81-195-38-2511
Fax: +81-195-38-2610
(Japanese only)