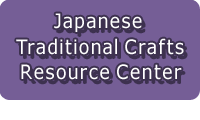 ---

---
| | |
| --- | --- |
| Craft Category | Pottery & Porcelain |
| Name | Izushi Yaki: Izushi Porcelain |

Main Production Site:Hyogo
---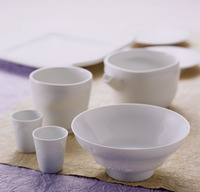 《Characteristics》
Izushi porcelain is burned with pure white materials called Kakitani Toseki (Kakitani Pottery Stone), and its mysterious whiteness is unmatched.
It is characterized by its silken texture and delicate sculpture which is produced by the potter's polished skill. In 1980, government of Japan designated it as a traditional handicraft.
Currently, four potteries not only produce Izushi ware and pass on its traditions but also they pursue collaboration with tourism industry, such as adopting painting experience on the tourist route.
[National government of Japan designated traditional handicraft(Designated by the Minister of Economy) ]
Information provided by: Toyooka-city, Environmental and Economic Affairs Department, Eco Valley Division, Business Promotion Section
Translation: Yoko Hokari, reviewed by Marina Izumi
Materials
Kakitani Toseki (Kakitani Pottery Stone)
Crafting Processes
Local white porcelain stone is used as the main material. Texturing for body, technique such as carving, watermarking, pasting, and painting, are used and finally burned.
History
It is said that the origin of Izushi porcelain originates from the time when Amenohibokonomikoto, a prince of Silla Kingdom in the ancient Korean Peninsula, came to Tajimaizushi, which is in current Hyogo prefecture with potters and burned china necessary for meal in the era of Emperor Suinin about 2000 years ago.
As the story goes, the origin of Izushi porcelain is what Mr. Yazaemon Izuya opened earthen furnace in Hosomi village, Izushi county (current Hyogo Pref.) in mid-Edo period(17-18c) and then, Mr. Chinzaemon Nihachiya found white color raw stone at Kakitani in Izushicho Taniyama.
During the late Edo period (18-19c), a famous dyer of that time, Mr. Shukuhei Kagoshimaya built a kiln at Izushichonishiikazan and made good works.
His works are still coveted by everyone who loves pottery.
When the establishment of prefectures in place of feudal domains started in the first year of Meiji-era(1868), Mr. Zenbei Shibata was called from Saga prefecture, and he taught about a dozen of children from samurai family as part of their vocational training.
After that, prefectural pottery and porcelain experimental station was established, and the painter Mr. Yasukiyo Tomota, who was called by Ishikawa prefecture, created works of art, such as white porcelains carving, over there. He boosted stature of white Izushi porcelain.
Also, Izushi porcelain won golden award at the world exposition held in St. Louis in U.S. in 1904. The work is considered to be representative work of Izushi porcelain even now.
Related URL
http://www.city.toyooka.lg.jp/www/contents/1117001086109/
◆Exhibition / Showcase
Hyogo Furusatokan
(Public Interest Incorporated Association, Hyogo Prefecture Bussan Association)
1-26, 8chome, Gokodori, Chuo-ku, Kobe-city, Hyogo Prefecture
(5th Floor, New Annex, Kobe Sogo)
TEL:(078)252-0686 FAX:(078)252-3734
Izushi Tourism Center Shop
(Izushi City Management Organization)
〒668-0214
111-1, Uchimachi, Izushicho, Toyooka-city, Hyogo Prefecture
Inquiries TEL0796-52-6045/FAX0796-52-5900
Jibasan SHOP
(General Incorporated Foundation Tajima Area Regional Industry Promotion Center)
〒668-0041
1-79, Ooiso-cho, Toyooka-city, Hyogo Prefecture
TEL:0796-24-5551 FAX:0796-24-5553
Production Area Association
Izushi Yaki Toyukai (inside of Tajimakoku Izushi Tourism Association)
〒668-0214
104-7, Uchimachi, Izushicho, Toyooka-city, Hyogo Prefecture
TEL:0796-52-4806 FAX:0796-52-4815