Announcements
Exhibition of Japanese ceramics @Ariana Museum

From December 11, 2020 to January 9, 2022, the Ariana Museum in Geneva, Switzerland, will be holding a special exhibition of Japanese ceramics entitled "Chrysanthemums, Dragons and Samurai".

Note: The Ariana Museum will be temporarily closed from December 24, 2020 to February 28, 2021 due to the COVID-19. Please check the website for details.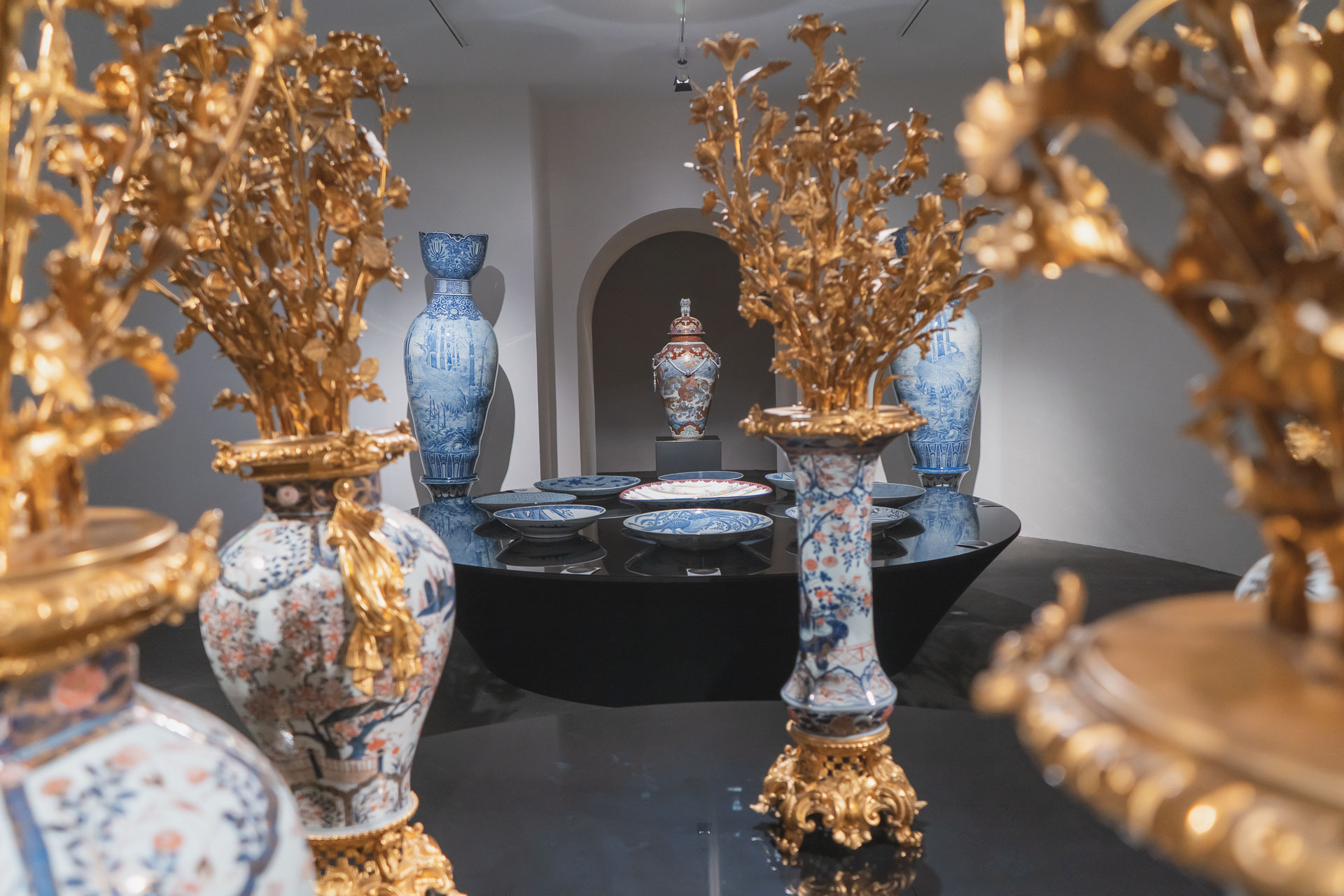 The Ariana Museum is world-renowned for its high quality collection of ceramics and glass works, including many precious ceramics of great artistic value produced in Japan (Arita, Hizen, Satsuma etc.) in the past.

In April 2020, a curator of the museum contacted us to inquire about the provenance of ceramic figurines produced in Japan in the 19th century for this exhibition.

These ceramic figurines were collected by Gustave Revilliod, the founder of the Ariana Museum, during his visit to Japan in 1888-89. However, due to the loss of export-related materials from that time, information such as the production site and the artisan is unknown.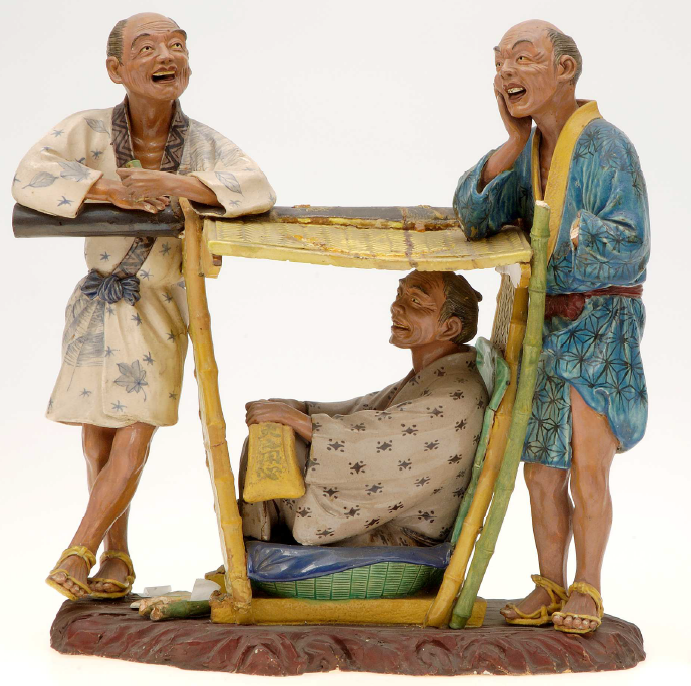 Palaquin bearers, with a signature of "Goraku"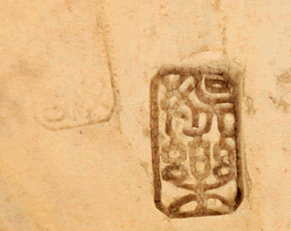 Signature of "Goraku"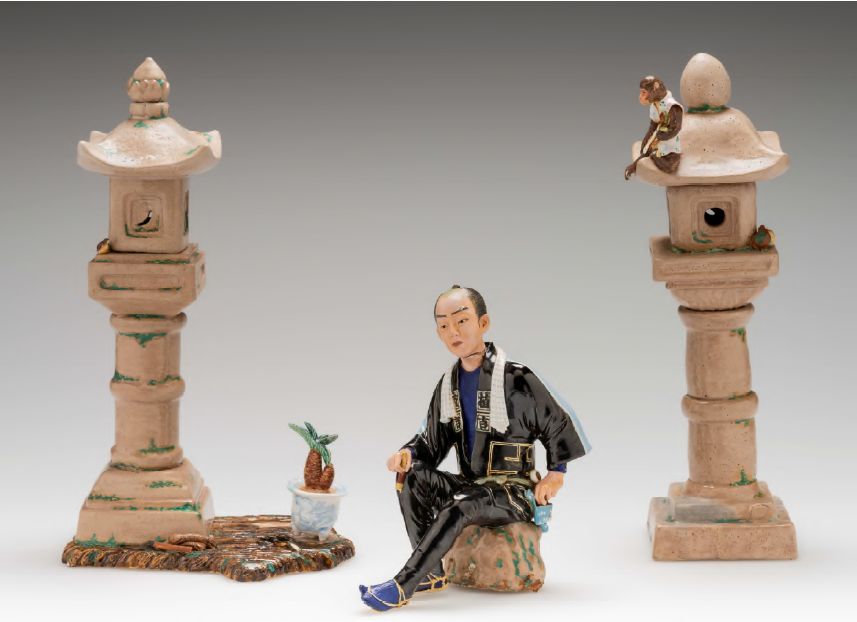 Lanterns and a gardener, with a signature of "Eigo"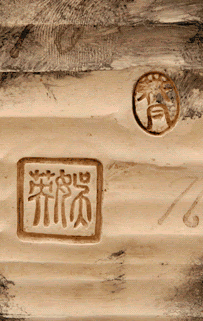 Signature of "Eigo"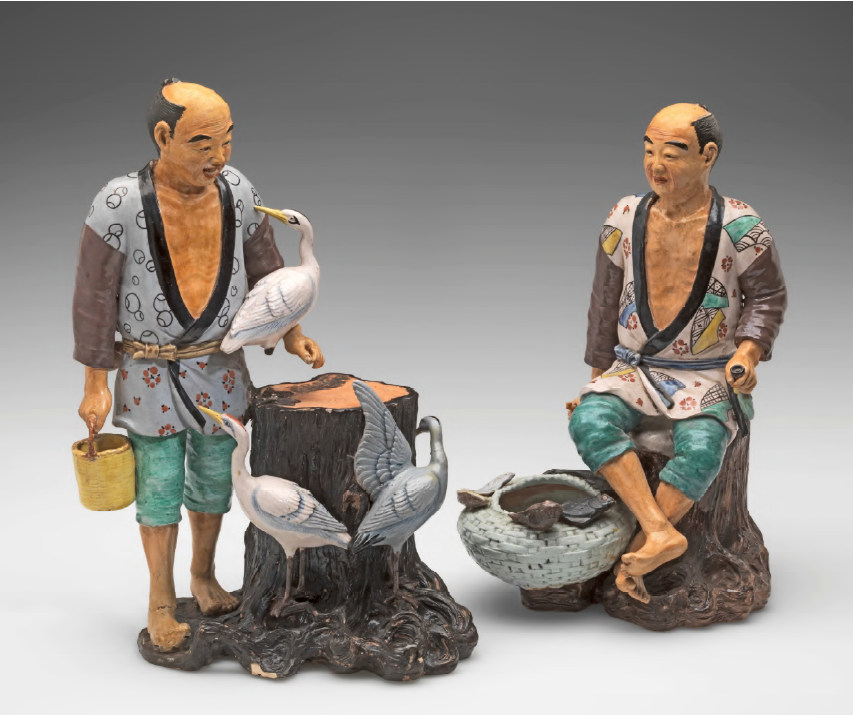 Cormorant fishers, with a signature of "Kosen"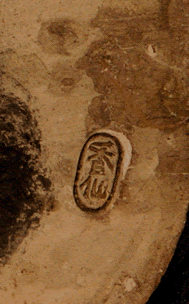 Signature of "Kozan"

See other figurines (PDF)


We contacted museums and libraries in Japan that have collections of ceramics and porcelain and/or relevant materials for the information. As a result, we were able to surmise that the pottery was produced for export near trading ports such as Yokohama from the end of the Edo period to the Meiji period (Late 19c- early 20c). However it was difficult to identify the place of origin and kiln from the style, technique, and materials because potters came and went throughout Japan after the end of the Edo period.

In Yokohama, pottery known as "Yokohama-yaki" was produced, and potters from all over the country gathered there to compete in making pottery at that time. Many of their works crossed the sea. Among them, "Makuzu-yaki" was highly acclaimed for its exquisite style.

At the same time, we can not help but feel grateful and touched that these works, whose provenance is already difficult to trace even in Japan, are being carefully preserved in Switzerland, so far away from home. For those of you who are in Europe, we hope you will have the chance to visit the Ariana Museum during the exhibition to meet these figurines and other exquisite collections that crossed the sea.

We would also like to take this opportunity to thank the people for their cooperation in this research.

We are still looking for more information about this ceramic figurines. If you have any information, please contact us via contact form.


Facilities and organizations that cooperated with the research

etc.

Preparations for the exhibition (By courtesy of the Ariana Museum)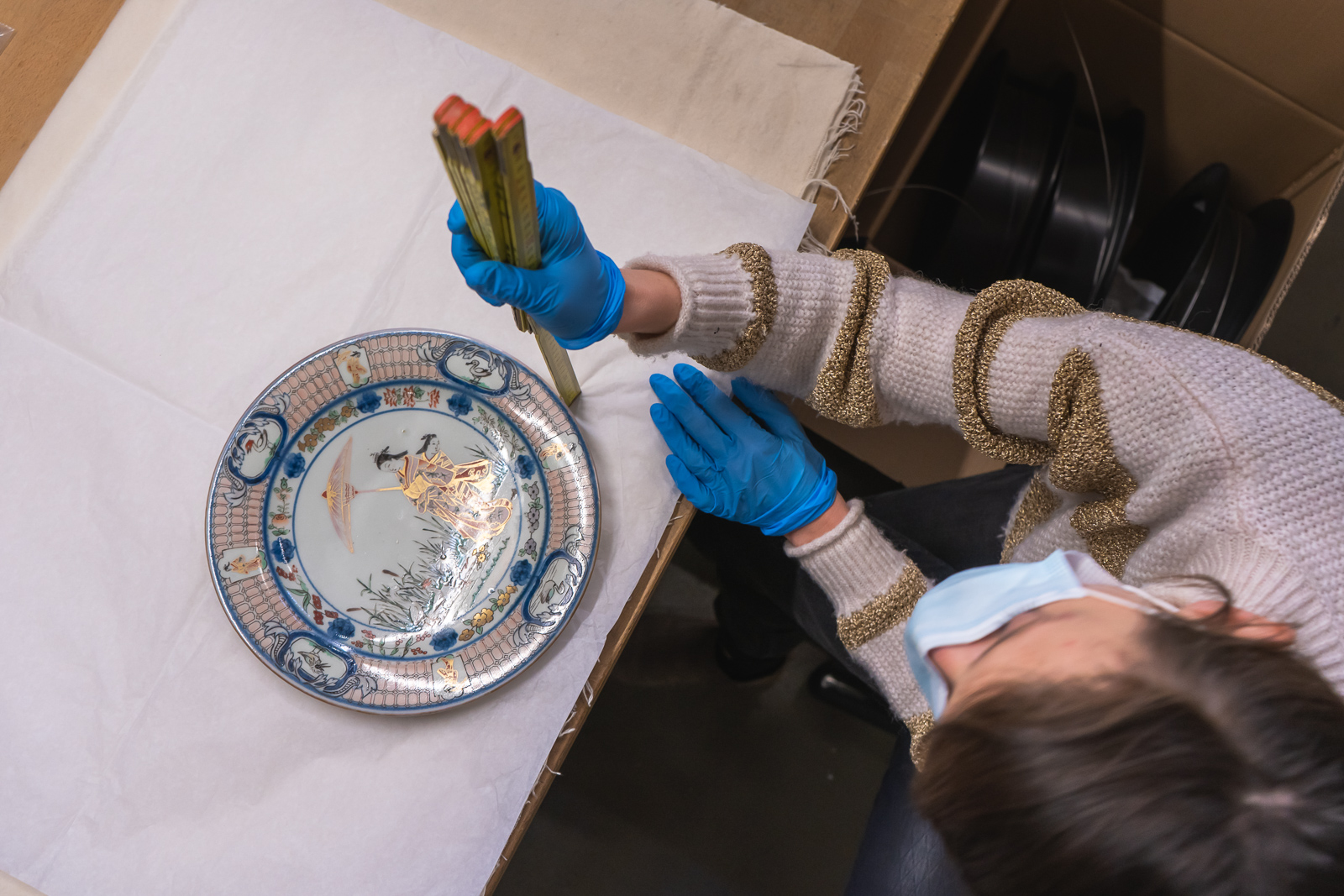 Measuring the exhibit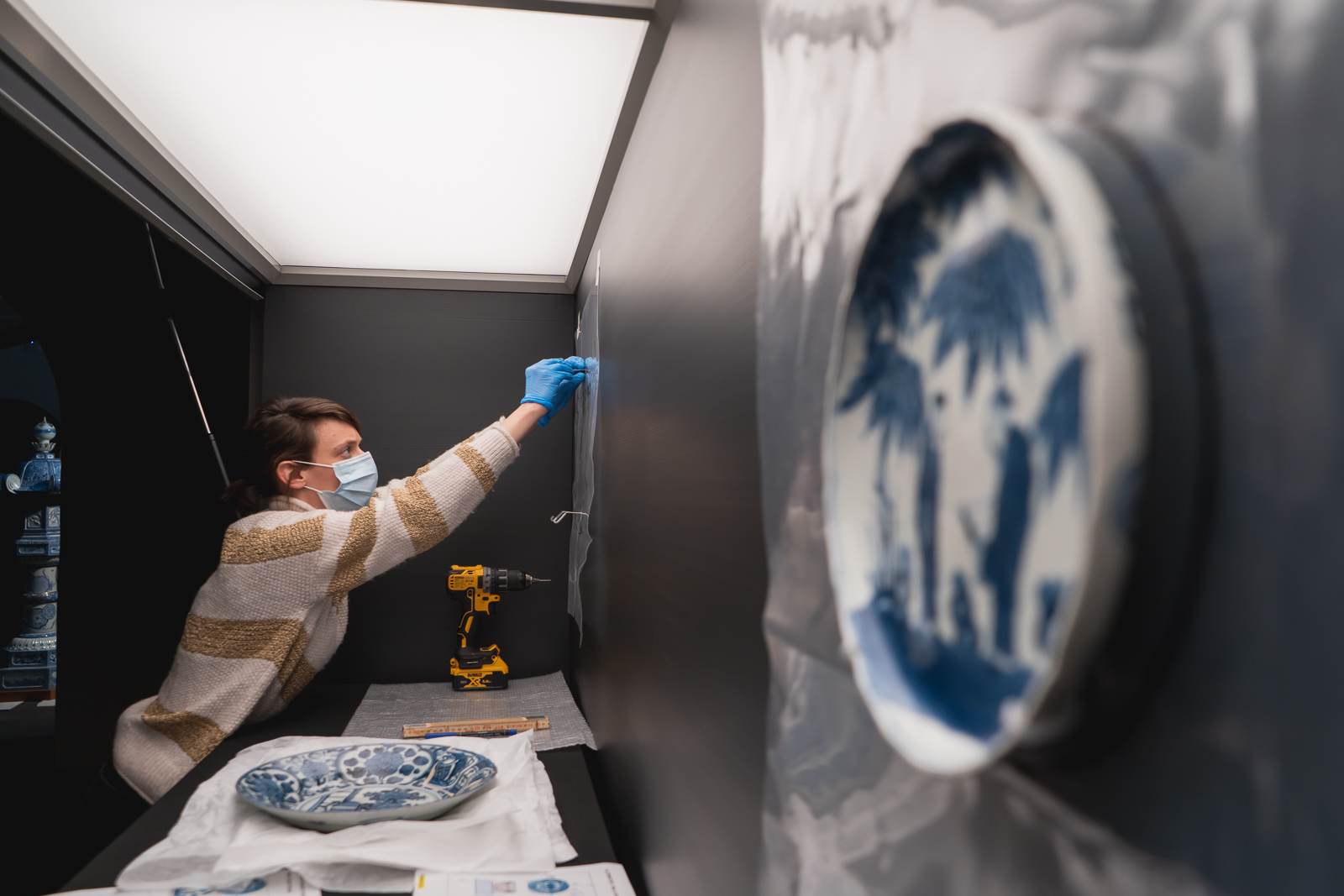 Attach hooks to the wall according to the size of the exhibit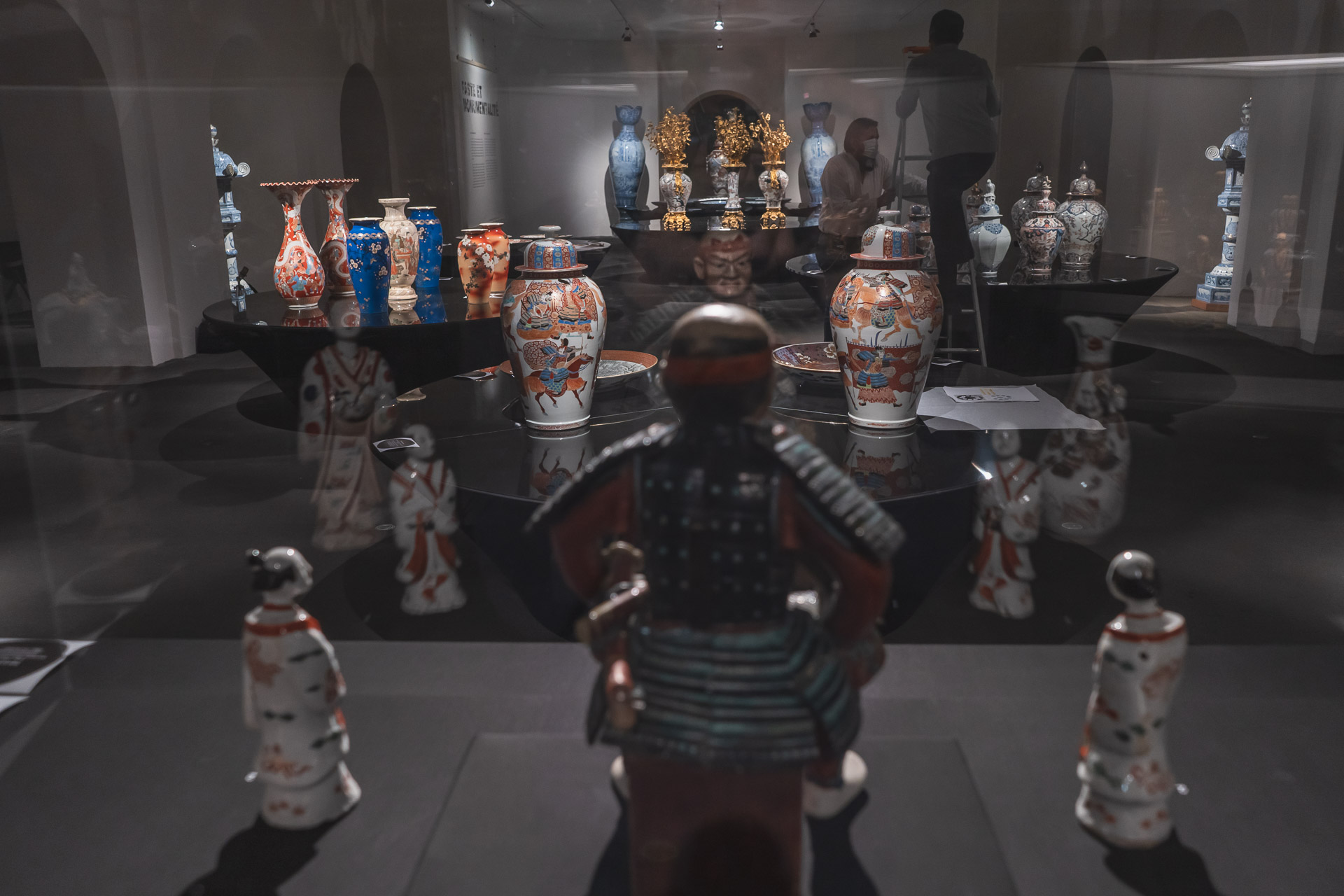 The best display for each exhibit is considered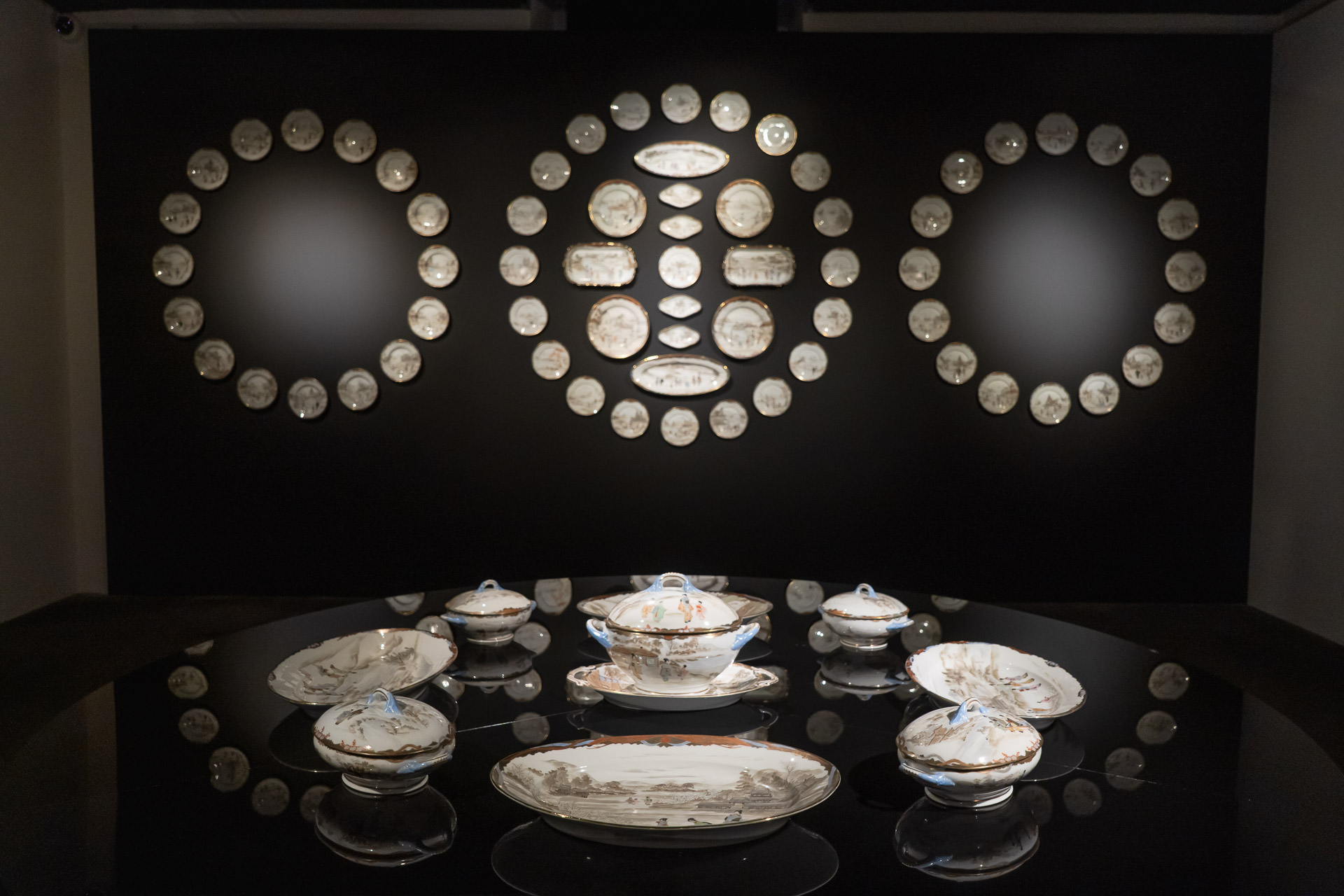 Beautifully displayed dinner sets for export

Example of exhibits (By courtesy of the Ariana Museum)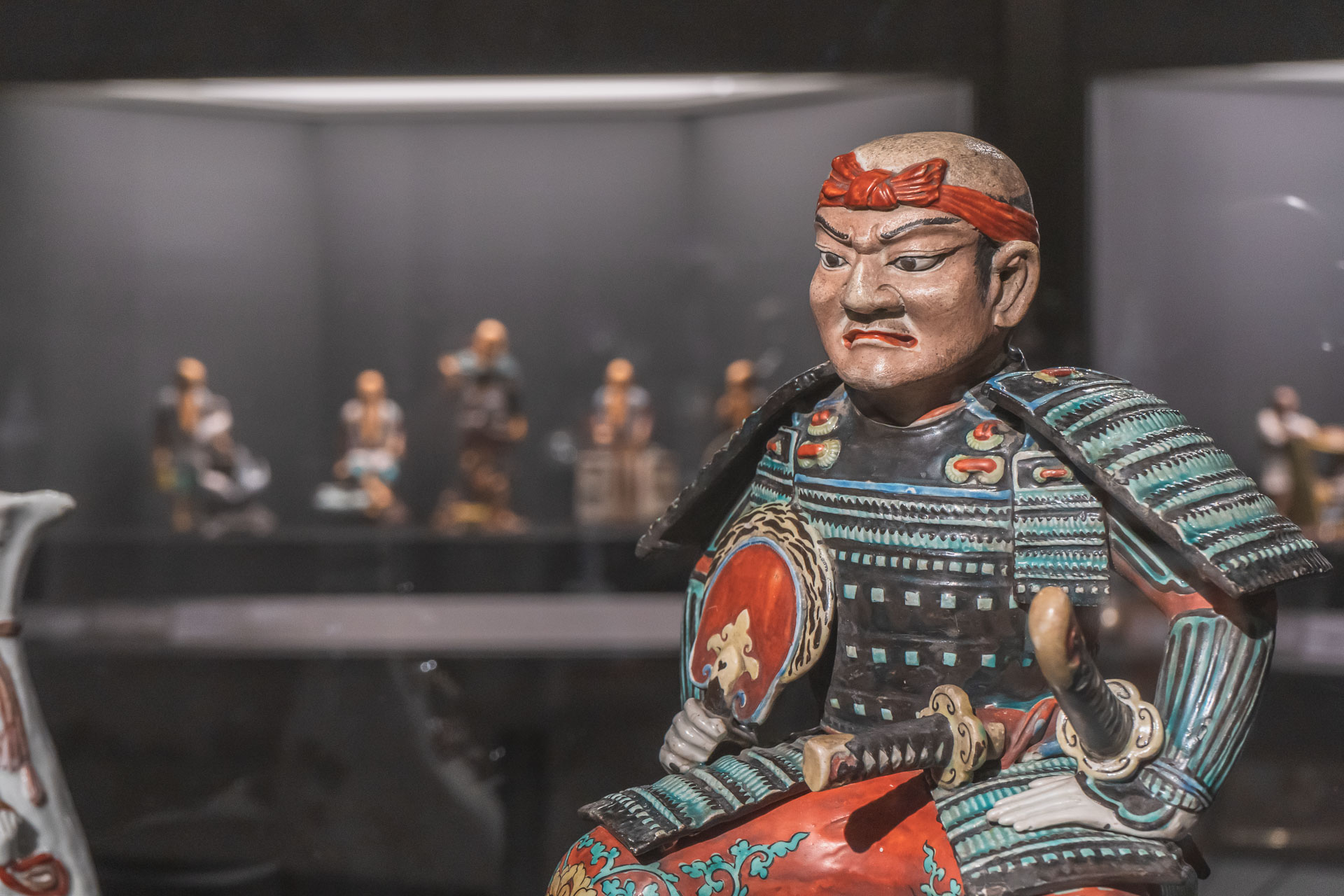 Colorfully painted ceramic figurines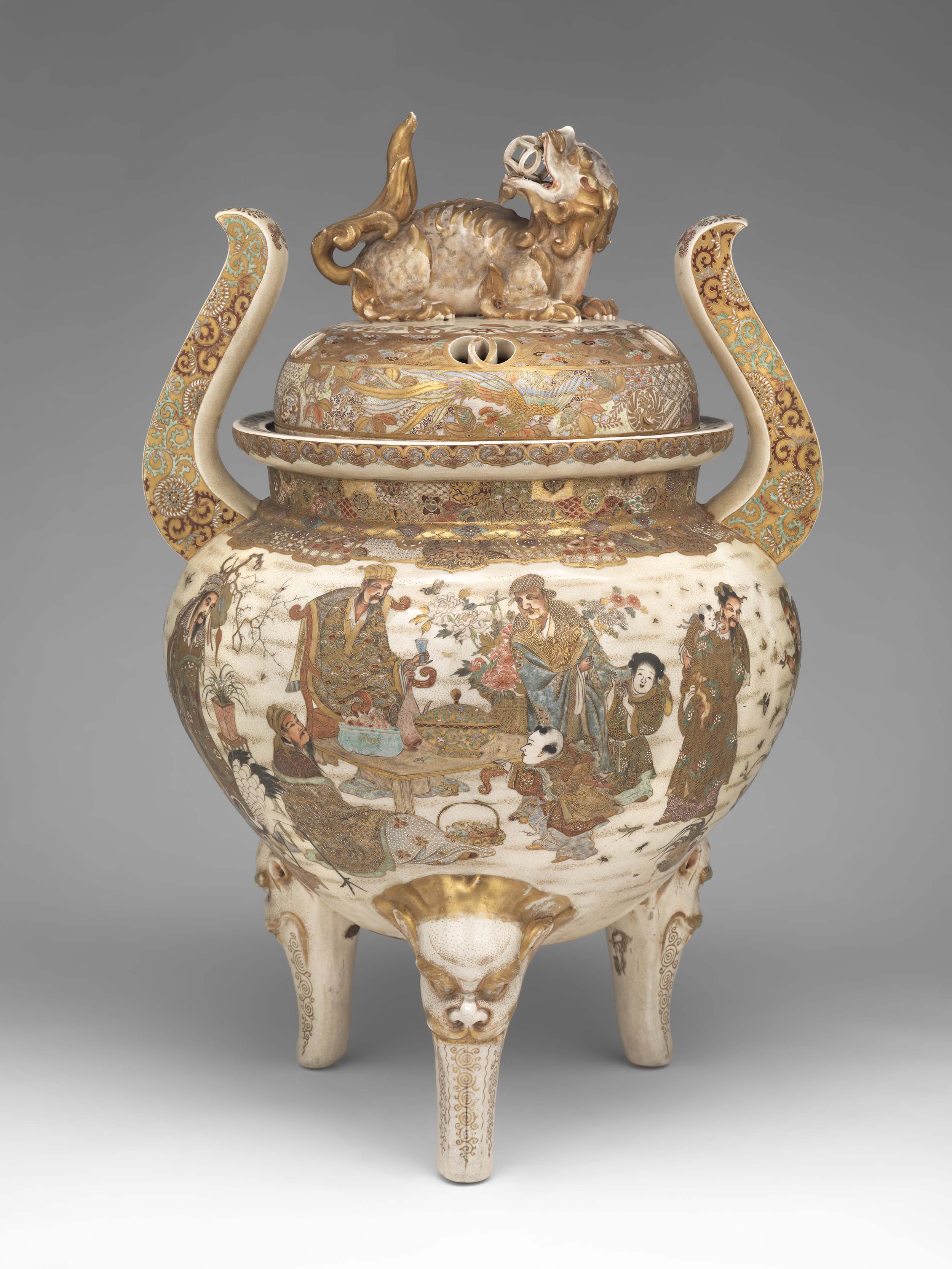 Satsuma incense burner (Nawashirogawa Kiln)



Kutani incense burner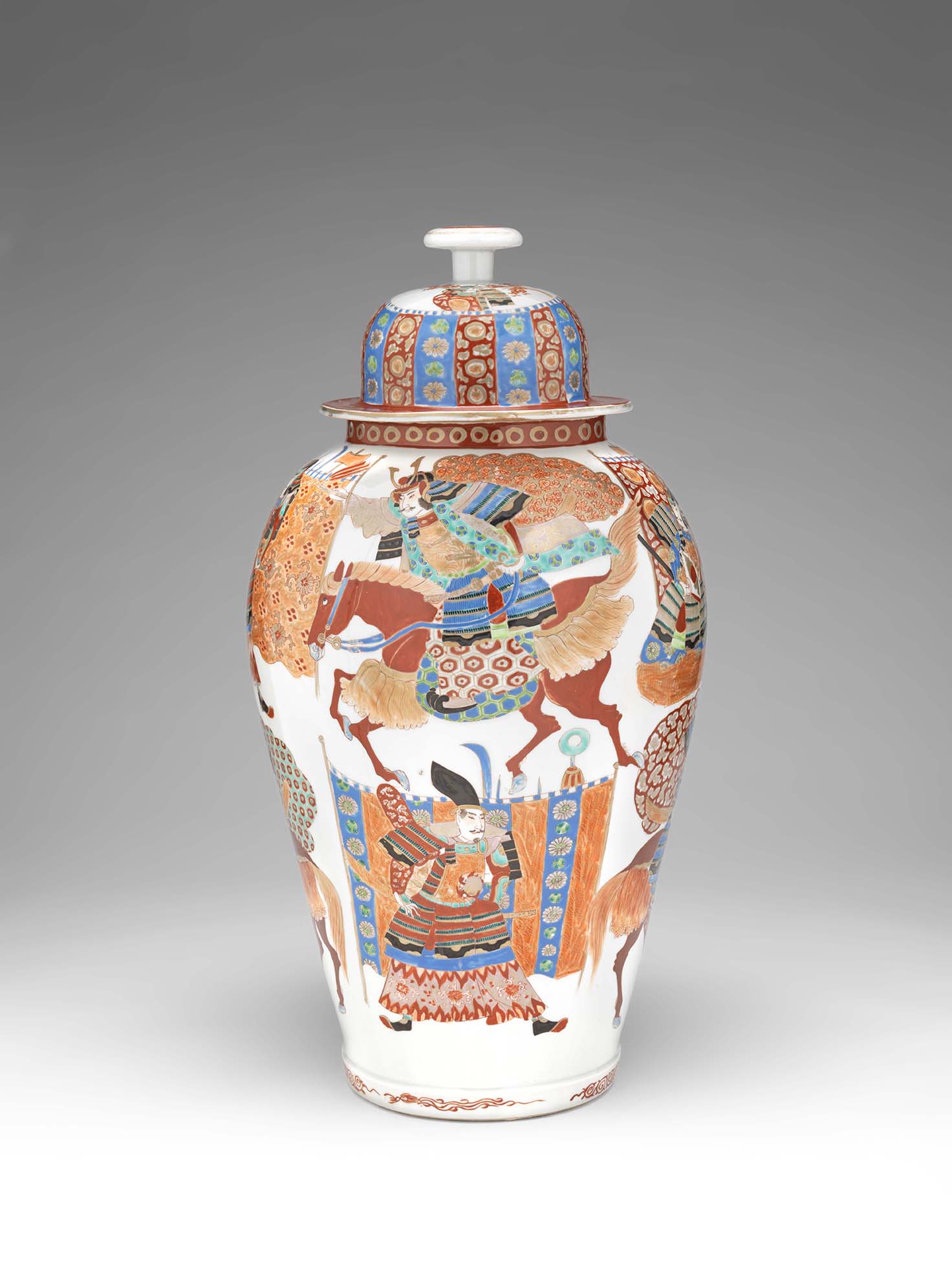 Arita vase(Hichozan Fukagawa)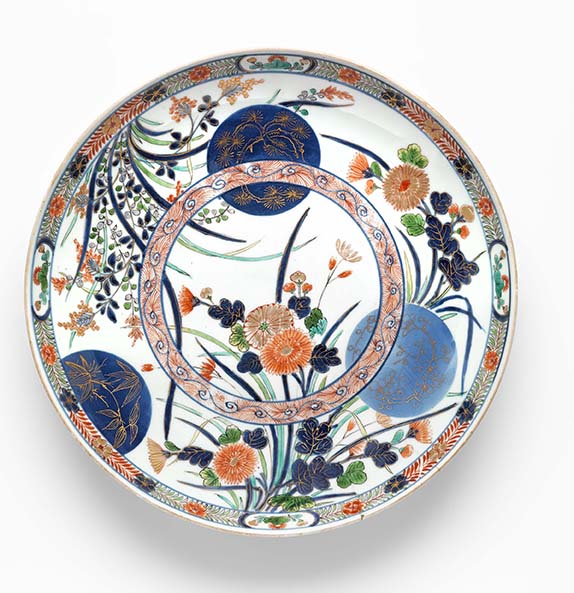 Arita plate